SAME DAY SHIPPING
LOW INVENTORY
Item is out of stock
Item is unavailable
RE:FINE® - is a custom chlorosulfonated polyethylene synthetic rubber. Noted for its extreme durability to chemicals, temperature extremes, and ultraviolet light. 
10X more durable than leather. Designed to take a beating, without adding bulk to your carry.
Simple return policy. Love your wallet or send it back.
All RE:FORM® wallets purchased directly from reformcarry.com are covered by our industry-leading lifetime RE:ASSURE® warranty.
Warranty covers defective items. Just pay for shipping.
Warranty may not cover limited edition products or collaborations, or items purchased outside of reformcarry.com.
Sustainability begins with timeless design, long lasting materials and expert craftsmanship. Made to last a lifetime.
CHASE REEVES
PACK HACKER
BO ISMONO
KEIFRO
JOSH FENN
FULL OF FEATURES
ACCESS IN A PINCH
Easy access and slim storage are key design intentions. Perfect for coins, Airtag, key etc.
ULTRA SLIM DESIGN
Reduced to the absolute essentials. You won't even notice it's there.
MAGNETIC CLOSURE
The snappy magnetic closure keeps everything secure, helps maintain a slim silhouette and feels incredibly satisfying.
WELDED, NOT SEWN
Welded construction creates permanent seals. High stress areas feature reinforced bar-tacks, as used in climbing gear.
MADE WITH RE:FINE®
Our RE:FINE® technology is derived from military boats and sailing equipment, where failing is simply not an option.
MINIMALIST, DURABLE AND VERSATILE WALLET DESIGNED FOR THE 21ST CENTURY.

ULTRA DURABLE
10X more durable than leather.
SUPER SLIM
Just 0.7mm. Thinner than a credit card.
WE ARE GOING BEYOND LEATHER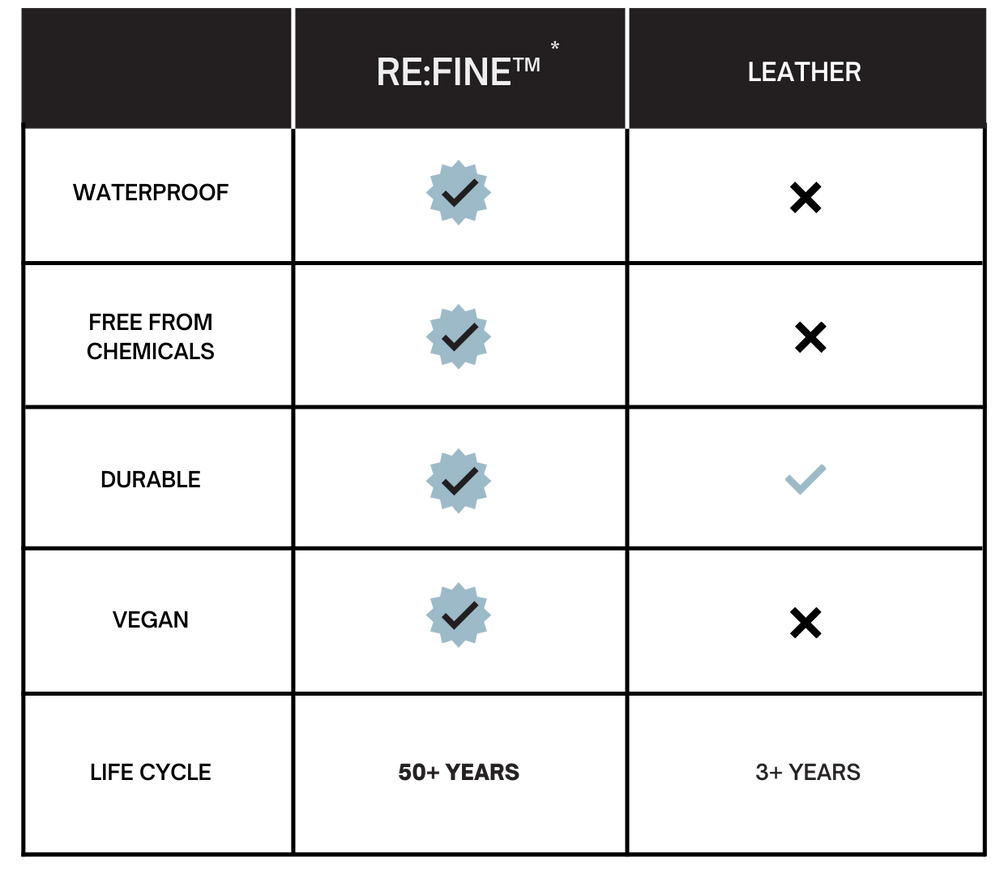 NEVER LOSE YOUR WALLET AGAIN.
Designed to hold your Apple AirTag. Find or ring your wallet anywhere with the Apple Find My App.
AS FEATURED IN